Name: Jecht Spiegel
Age: 27
Height: 6'1"
Weight: 184
Blood Type: O
Gender: Male
Race: Human
Looks: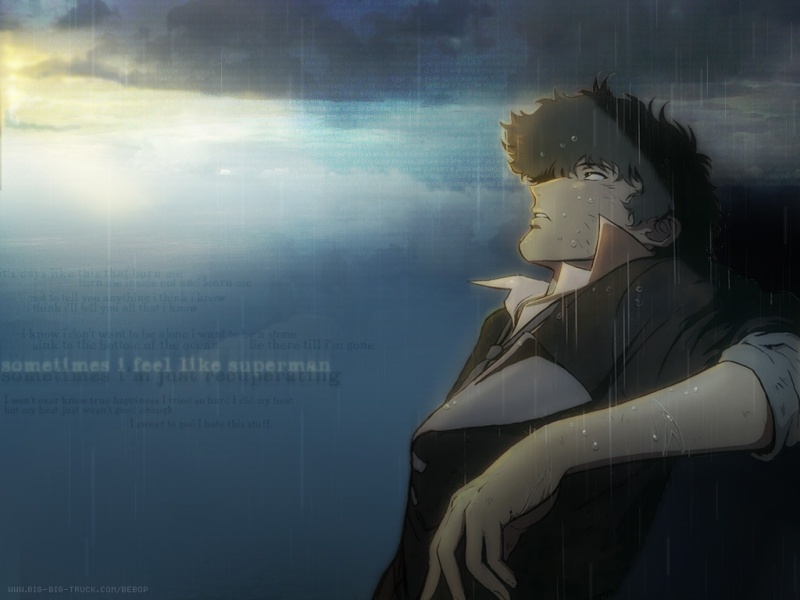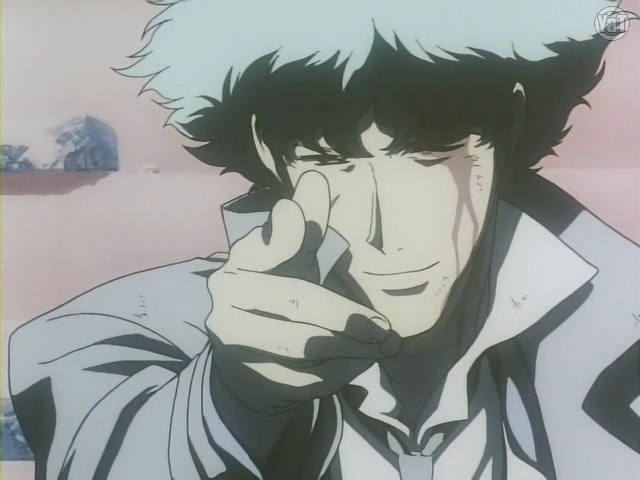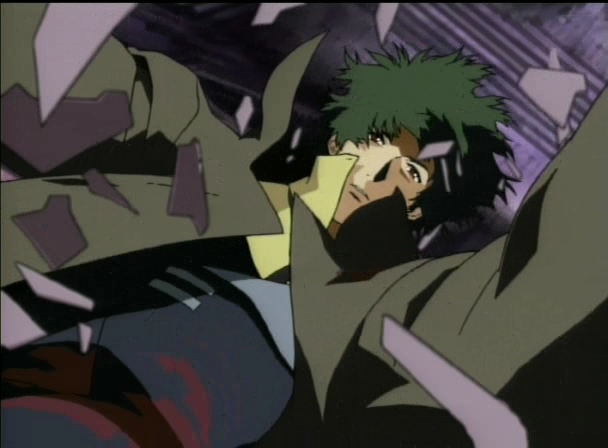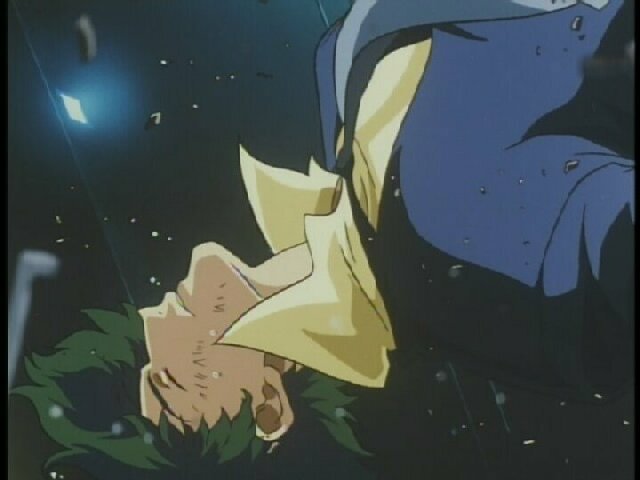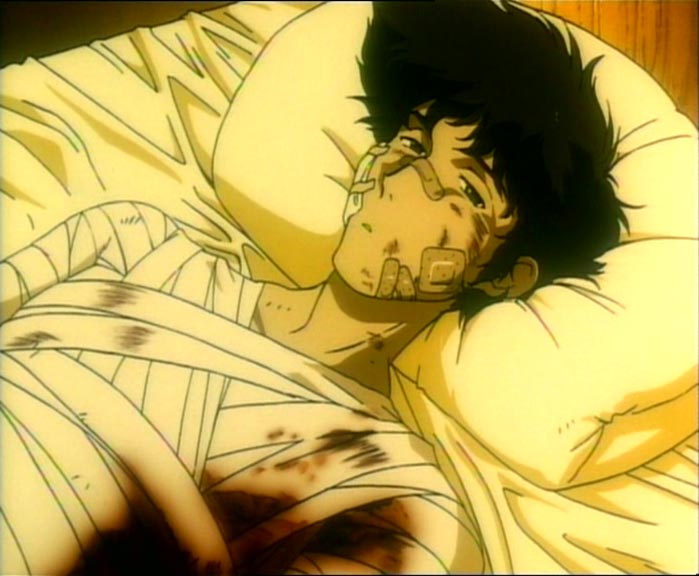 Alignment: Neutral, though he leans more to good.
Personality: Jecht is very laid back, sarcastic, and lackadaisical, to the consternation of his team mates or friends. His philosophy seems to be based on the ancient samurai ideals of immediacy, such as considering oneself as dead and the idea of death being an awakening from a dream. Jecht also has a habit of being very indirect with his emotions; for example, he may behave antagonistically towards someone he actually likes. He can come off as a very dark and cold man due to his beliefs...
Likes: Cigarettes
Waterfalls
Clouds
Stars
Solitude
Meditating
Dreaming
Sleeping
Dislikes: Ignorance
Loud people
Big cities
Highly populated areas
Cocky people
Fighting Style: Jeet Kune Do
Techniques:
Bang - Jecht gathers his ki into his pointer finger and sometimes his middle finger, he then points his hand at his enemy, resembling a gun with his hand. He then releases the ki from the tip of the finger(s), the blast's color is a dark blue and size depends on his power. This technique can be done with both hands as well.
Final Bang - Jecht's left hand grips his right wrist, squeezing it tightly as he focuses a large amount of ki into his right palm. This technique is extremely powerful, being his most powerful technique, but if he gathers to much energy it will cause his right arm to take heavy damage. Even as extreme as having his entire right arms bone shatter. The blast is a dark blue.
(Guided) Scatter Bang - His hand(s) assume the same position as the normal bang, shooting it in the same manner as the other technique. Only once the blast is shot outwards, it seems like his normal one for a second, then it instantly splits into many smaller beams; making it much harder to dodge. He can guide the smaller beams, but it drains his ki. Not at an extremely high rate, but it does takes its toll after awhile. Thus why making it guide after you less common, like any guided attack.
(Super) Explosive Wave - Jecht crosses his arms over his chest, then quickly snaps them outwards, sending his energy outwards to block incoming attacks. The power of this depends on him. If he truly puts a large amount of ki into this, he can cause it to become a super explosive wave, which is a super sized version of the original. The energy he expels is a dark blue.
Clear Senses- Jecht, unlike most other fighters, is usually very calm while he fights. Allowing him to think more clearly than others, making evasion and countering for him less difficult.
Fearless Determination - Jecht does not fear dearth, but embraces it...He considers himself stuck in a dream, that the life he lives, the reality he is in is nothing more than a dream. He considers himself dead, and dying is nothing more than the awakening to something more; the awakening from his dreams...Or nightmares...Thus he shows no fear in combat, because he does not fear death. Even if the opponent is much stronger than him, he will continue to battle with out fleeing...Thus making him a very hard person to defeat...
Awakening - When Jecht nears death, or near the awakening from his dream, his body unleashes a large amount of power, as if something did not want him to die just yet...His power level is greatly increased, but at the cost of his own life force...The longer he fights during this mode, the closer he brings himself to his awakening...
Dreamer - Jecht closes his eyes for a moment then quickly opens them, once they are opened a thick dark blue aura surrounds him. His physical prowess is greatly enhanced, as is his ki. But during this state his ki is being drained, he cannot keep it up forever so he must use this wisely.
Charge - The user simply charges and gathers more ki, during this time he is immobile and must concentrate, Jecht's aura is a dark blue.
Flight - This is the ability to fly using one's Ki. The user simply controls their energy and pushes out from underneath them allowing them to fly.
Power Lend - This technique is used to lend power to someone to make them temporarily stronger. It goes much quicker by direct physical contact, but can also be transferred from a distance, though it will take longer.
Quick Draw Bang - This is just a simple energy blast. They are very often weak, and are mainly used to deflect larger beams or to distract. But can be effective against lesser opponents. The color of Jecht's blast are mainly dark blue. The blasts can be shot from both hands and always come out of the tip of his finger(s). His hand(s) is/are always in the shape of a gun as well.
Dirty Bang - Jecht usually preforms some sort of rush combo before this technique, then launches his opponent high into the air above him...He then looks up to this opponent, pointing his signature hand gun motion at them. No beams or energy are shot from his fingers, but a large explosion is caused by concentrating his ki around the enemy, generally starting at the enemies chest then expelling outwards from there. The explosion is very large and extremely bright, the brightness and size increasing with his power.
Afterimage - In this attack the user moves so fast, they leave an image of themselves behind. Thus, it looks like the user is in several places at once, or has made copies of himself/herself.
Instant Transmission - One of Jecht's most useful techniques. This allows the user to dematerialize and move as a mass of light. The only downside to the technique is that the user requires a Ki target to "lock onto".
RP sample: ((Forgive me, I consider this to be god modding because I practically instantly killed the guy in one post, but this is just to show you what I RP like. Most my posts are generally this size, but you'll be seeing more of it once I'm approved.))
The bright yellow orbs flew at him fast, he dipped in and out of their trajectory; barely avoiding them. He was grazed by one of them, burning his jacket causing it to catch fire. He quickly threw it off him and charged at the Sayain Elite, his face holding a scowl the whole time. He was going to avenge his fallen comrade, he was damn determined. He cocked his right arm back and readied a heavy haymaker punch. Though this was not his true intent, he was merely going to trick the Sayain...The sayain's were too cocky, it would be the death of them. Jecht feinted the punch he had thrown, causing the sayain to pay attention to his punch instead of his kicks. He then quickly backflipped throwing his feet towards the sayain's chin one after another, having impeccable timing. Jecht's back flip kick was a success, planting both feet one after another into his chin, the sayain was overwhelmed. The fake punch he had thrown must have thrown him off, or he just got lucky...The sayain went flying into the air high above Jecht...Jecht then looked up to him as he flew upwards, lifting his right arm up and pointing it to the sky, his hand being in the usual shape of a gun...He pointed it at him and smirked, his finger still glowing from the ki he had gathered earlier. He spoke calmly and some what softly."This one's for you Burt...Bang..." As the word bang rolled off his tongue a large explosion went off at the center of the sayains chest, expanding outwards creating a large and bright explosion, causing smoke to fill the area around it. Jecht smirked as the brightness glared against his face, his eyes were forced to be squinted...The explosion seemed as bright as the sun...Even a Sayain couldn't survive that attack...
Biography: Jecht was born and raised on Earth by his mother, living in the slums most of his life. His father had left his mother with Jecht at a very young age, rest assured he did manage to grow up fine. At about nineteen, Jecht had been a rising member of a deadly crime syndicate where he was partnered as an enforcer along with his then best friend, Rache. Badly injured after a heavy battle with the leader of a rival syndicate, Jecht stumbled to the home of Emily, who was at that time Rache's girlfriend. The pair fell in love while she nursed him back to health. Jecht decided to leave the syndicate and elope with Emily. Realizing that his best friend had essentially gone soft and fallen for his girlfriend, Rache gave Emily a painful ultimatum: either murder Jecht or Jecht and Emily would both face death for her betrayal. Although the specifics of the incident are unclear to his memeory, Jecht apparently managed to fake his own death by engaging in a fight alone in at their rival syndicate's headquarters; this allowed him to drop off of his syndicate's radar. He waited for Emily so they could escape and be free, but she never showed. That was the last he ever heard from Emily...Or Rache...Some time after his "death", Spike stumbled back home to visit his mother one final time before saying his good-bye for ever...He set out to live his life alone, searching for a reason...To find out if he is alive...To find out everything...One of the recurring themes surrounding Jecht's character is how he views himself and his life. He claims that one eye - his right one, the prosthetic - can only see the present, and the other - the left, his real eye - can only see the past.
Jecht's attitude of living in a "dream-like" existence is displayed by his careless behavior and his nonchalant attitude towards dangerous or outright fatal situations. He lives his life as one watching a dream, and says that's he's already died once. So, his life is only fit to be thrown away, but he can't die, no matter how close things get, he somehow survives. He can't die until the ghosts from his past are put to rest, and so, miraculously, against all odds, he survives. Being someone who looks back on his past as the only years he was alive, he's slow to change, and slower to accept new people. As a person seemingly obsessed with the past, he's always planning for his inevitable reunion with it. He's an expert marskman and a martial arts master, both skills he hones and uses to defeat a variety of miscreant bad guys. He's easily confused with a drifter without purpose, but the purpose is there, hiding, knowing it can never escape the past. His attitude to women is clear: They annoy him, for the most part, he can't stand them. He isn't above flirting with any gorgeous girls he happens across, but usually it never goes farther. He likes his missions to go smoothly, simply, get in, eliminate the target, get out. It's never that simple, and if it was, he'd probably just fade away. It's a real trouble to get him to care about anything or anyone, but it seems once he has a goal in mind he follows it to the absolute end. And, despite his mercenary appearance, he's a charitable and kind individual who's not afraid to sacrifice himself to do what's right. He sees the people around him as ghosts of himself, perhaps. As former shadows, as memories of what life can be like, but he never counts himself among them. Like a ghost or an old mentor, he always knows what the end will bring, but always tries to stop it, in some ways, he's an observer of Earth's most tragic moments. He is sometimes selfish, too, when these old memories are concerned, but he's lived too long with blood and death to get used to it, and seeks a salvation beyond words.