Name:
Ryu Senjin
Alias:
#9
Age:
10
Gender:
Male
race:
Android
apperance: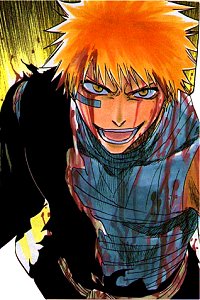 He is six foot four inches tall.He has blond hair and brown eyes.He wears a black cloak to cover his metal body.He carries a sword that he can channel ki through.
likes:
Power and money
dislikes:
beeing controled
group affliation:
Androids
RP sample:
http://dbznewlegends.forumotion.net/earth-f8/zens-search-for-ultimate-power-open-no-killing-t60.htm
History:
Ryu was created by the last living red ribbon scientist 10 years earlier.He was programed with the most powerful dna known to man.It was a mix of frieza,buu,cell,and goku enabling him to use any of there moves.He spent most of the ten years of his life training and practising some of there moves.Naturaly he was evil do to the amount of dna from the latter three.He was constantly pushed to do his creators bidding.Around nine years from the date of his creation he killed his maker thinking him to be a weight on him.He developed human emotions and needed to know why.He now travels the world seeking a purpose for him in life.
martial art/ Moves:
name: Energy Barrier
colors: vaires red
description:With this technique, the user can create a shield around themselves which can withstand many attacks as long as the person has enough Ki to supply. An example of when this was used is when Gohan creates one to protect himself, Piccolo and Krillin from getting sucked into the Dead Zone.
name: Flying
colors: N/A
description: This is the ability to fly using one's Ki. The user simply controls their energy and pushes out from underneath them allowing them to fly.
name:energy blast
colors:red
description:This is just a simple energy blast. They are very often weak, and are mainly used to deflect larger beams or to distract. But can be effective against lesser opponents.
name: power lend
colors: red
description: This technique is used to lend power to someone to make them temporarily stronger. It is used in Movie #8 when the Z Warriors lend their power to Goku, so he can defeat Broly.
name: charge
colors: red
description: the user concentrates on energy around him/her and then gains ki the longer he/she concentrates. they user canot be attacking while concentrating for it requires imense focus.
name: ki power
colors: red
description: the user temperaly gain an enchanced speed,strengh, and ki boost. however the effect will last for a short time period and the user becomes more drained causing more concentration to gain ki through charging and all ki moves afterward costs more ki to use. it can be very effective for finishingoff a weakened opponet. the user glows the smae color as his/her ki whil in this state.
Instant Transmission
Japanese Name: Shunkan Idou
Color: N/A
Type: Other
Instant Transmission - One of the series' most useful techniques. This allows the user to dematerialize and move as a mass of light. The only downside to the technique is that the user requires a Ki target to "lock onto". Son Goku learned this technique from the people Yardrat after he escaped from the exploding Planet Namek.
Instant Transmission Kamehameha
Japanese Name: Shunkan Idou Kamehameha
Color: red
Type: Other/Energy Beam
Instant Transmission Kamehameha - This is a brilliant attack combination by Goku, which can fool even the smartest enemies. He charges the Kamehameha as normal in front of his opponent, then at the last second he uses Instant Transmission to get close to the opponent and let the blast rip.
name:
10 Times Kamehameha
Color:
Red
Type:
Energy Beam
description:
Identical to a regular Kamehameha wave, but just 10 times more powerful.
name:
Change Beam
Color:
red
Type:
Other
description:
This attack allows Ryu to change anything he wants into statues for two post. He uses his word to aim the beam(This is a play off of a buu move)
name:
Death Ball
Color:
Red
Type:
Energy Ball
description:
Frieza used this attack to destroy Planet Vegeta and Planet Namek. He charges a large ball of energy and then throws it at whatever he wants to destroy(Ryu cannot use this to destroy planets only as a powerful blast capable of destroying an enemy)
name:
Death Beam
Color:
Red
Type:
Energy Beam
description:
It's a thin, very strong beam which can pierce through enemies skin. Unlike the Dodon Ray, this attack does NOT explode on impact.(ryu also uses his sword to do this move)